my second day in yellowstone was not as spectacular as the first day.
first there was rush hour.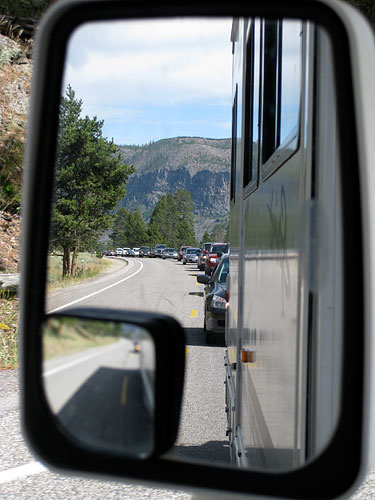 then the sky would not give me any sun, so my panoramic photos aren't quite what i had imagined. i still like them, but if i had gotten any sun into those pools, they would have better. we'll see if its better light on my way back through.
then several panoramic photos that I shot didn't come out. motion blurred, out of focus, and under-exposed. yes sometimes photographers just have an off day. check this out – even yellowstone lake looked dreary.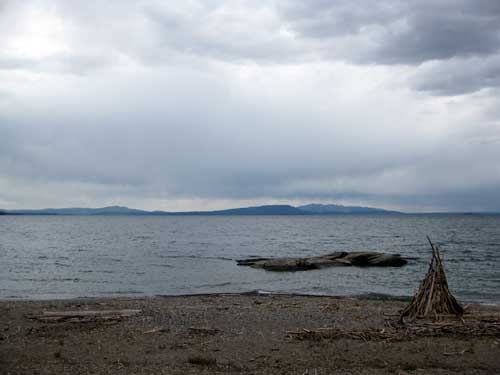 and the forest was all burnt up!!!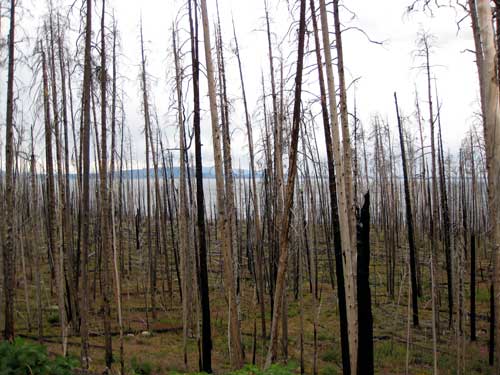 the one good thing about that day was that dusty must have been feeling my vibe, and wanted to be close to me so he jumped up front into the co-pilot's seat! isn't he so cute!